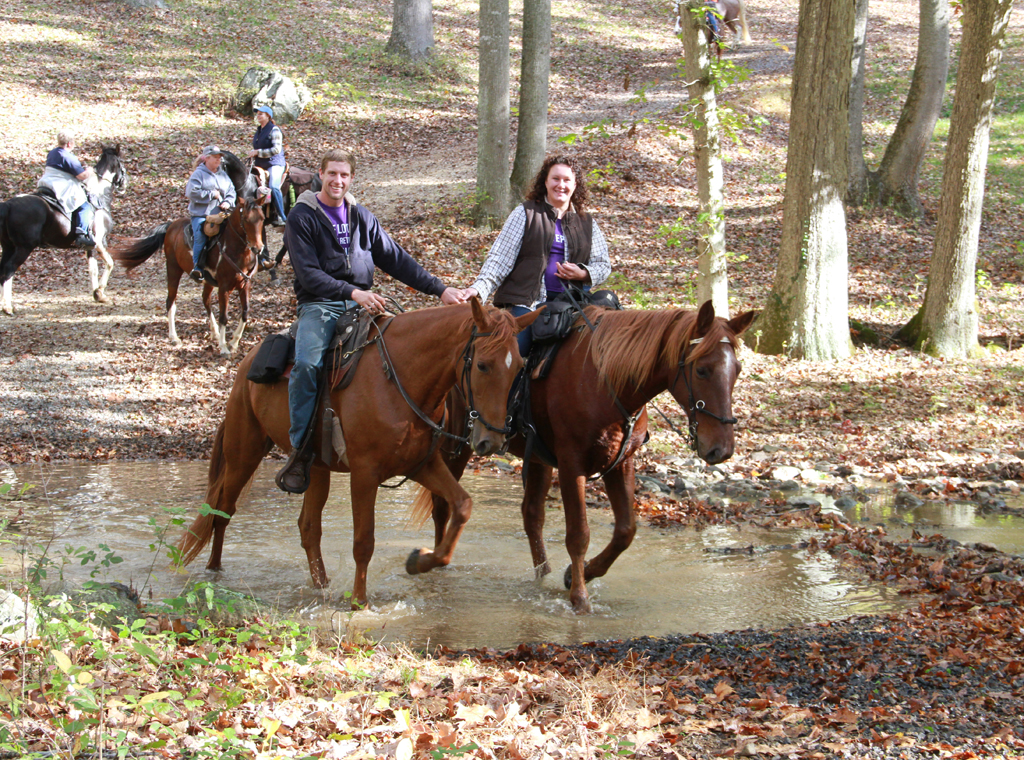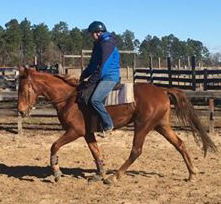 Pam picked Red out of Mr. Don's herd as a suckling. She and Jarred both agreed that her way of going was just spot on. Pam brought Red to Westwood on the side of her dam, Jose's Dreamy Girl, when we leased her to breed to our stallion. Technically, Pam bought Red...but she is my darling all the same. When Pam returned to Georgia after bringing up the mares and foals, I spent quite a bit of time working with Red to get her used to being handled the way our imprinted foals were. The more I worked with her, the more I loved about her!
Even if you don't know her, you can admire her pedigree. She comes from a long line of amazing horses: Lined with Cash, Coin's Hard Cash, Pride's Gold Coin, Pride's Generator, Delight's Joanna, Pride of Midnight, Jose Jose, Gen's Major General, Pride's Stormy Night, Neon Dieon, and Paige Edwards' beloved mare, Sophia. So it comes as no surprise that this filly is a smart, true-walking mare.
Many of the horses in her pedigree (especially Sophia, her son Neon Dieon, and Jose) are known to be exceptionally intelligent horses. Red has most definately taken that after them. She is as smart as a whip. Where many horses react to situations immediately, she quietly takes them in, thinks about them and then reacts. She is a quiet, contemplative mare that will do just about anything for the people she loves. However, she is selective with who she is affectionate towards.
The name "Wanders Over Yonder" was actually our second choice, and sort of a joke. I started calling Red "Wanders" because of her tendancy to go with me where ever I went. Even though my actions probably made very little sense to her, she enjoyed being let out of the pasture to wander with me. She'd stand beside me, patiently supervising whatever task I was working on. While the other fillies with her would get bored and head back to the barn, Red never did. She was stayed right with me until I returned her to her field. And so, the filly I found to be "plain Jane" looking as a youngster, became my sweetheart. (In my defense, there was a time when her head did not seem appropriately sized to her young, gangly body!)
Red was blessed with uncommon size. Her dam is a towering 16.2h and we expect Red to be about the same. As a long yearling, she measured 16h on concrete.
Red was also blessed with a superb way of going.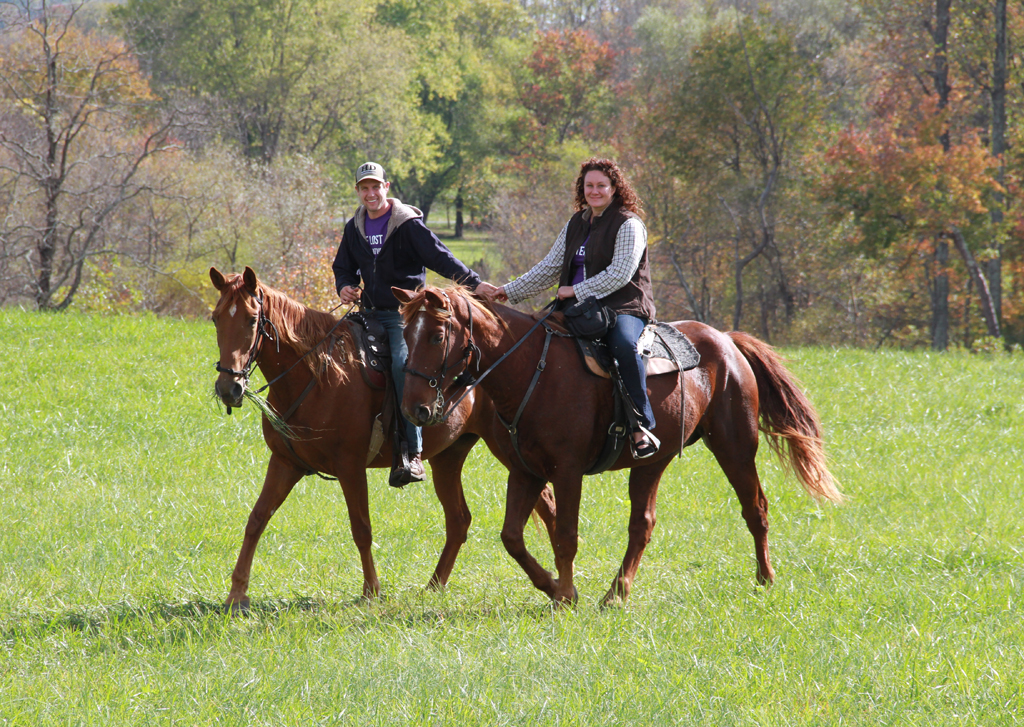 JOSE'S WANDER OVER YONDR

TWHBEA: #214020638

DOB: 2014
SEX: MARE

COLOR: CHESTNUT
MARKINGS: NONE

GENOTYPE:
[ee -a]

HEIGHT: 16H (EST. MATURITY AT 16.2H)

HYLINE CASH
TWHBEA: #20807071
COLOR: BLACK GRAY

HEIGHT: 15.3H

LINED WITH CASH
TWHBEA #960381
COLOR: GRAY

COIN'S HARD CASH
TWHBEA #825783
COLOR: CHESTNUT

PRIDE'S GOLD COIN
TWHBEA #742472
COLOR: CHESTNUT

PRIDE'S DONNA
TWHBEA #780939
COLOR: BLACK
GEN'S SILVER LINING
TWHBEA #837293
COLOR: GRAY

PRIDES GENERATOR
TWHBEA #753925
COLOR: CHESTNUT

ELDORADO'S STAR DUST
TWHBEA #723804
COLOR: GRAY
THAT'S MY BABY
TWHBEA #945744
COLOR: BLACK
PRIDE'S GOLD COIN
TWHBEA #742472
COLOR: CHESTNUT

PRIDE OF MIDNIGHT H.F.
TWHBEA #661459
COLOR: BLACK

DELIGHT'S JOANNA
TWHBEA #694341
COLOR: CHESTNUT

ET'S DARLING, DARLING
TWHBEA #845310
COLOR: BLACK
EBONY'S THREAT A.
TWHBEA #754729
COLOR: BLACK

COPY'S CO-ED
TWHBEA #701459
COLOR: BLACK
JOSE'S DREAMY GIRL

TWHBEA: #20609349

COLOR: BLACK
MARKINGS: NONE

GENOTYPE:
[Ee aa]

HEIGHT: 16.2H


JOSE' JOSE'
TWHBEA #969202
COLOR: BLACK

GEN'S MAJOR GENERAL
TWHBEA #856580
COLOR: CHESTNT

PRIDES GENERATOR
TWHBEA #753925
COLOR: CHESTNUT

DELIGHT'S LUCKY CHARM
TWHBEA #800163
COLOR: CHESTNUT
STORMY'S RUBY
TWHBEA #915172
COLOR: CHESTNUT
PRIDE'S STORMY NIGHT
TWHBEA #803098
COLOR: BLACK

76'S RUBY
TWHBEA #826034
COLOR: BLACK
DEION'S MEGA BUCKS
TWHBEA #19912516
COLOR: BLACK
NEON DEION
TWHBEA #926260
COLOR: BLACK

PRIDES GENERATOR
TWHBEA #753925
COLOR: CHESTNUT

SOPHIA
TWHBEA #887724
COLOR: BAY
SHE'S MEGA BUCKS
TWHBEA #927551
COLOR: BLACK
COIN'S HARD CASH
TWHBEA #825783
COLOR: BLACK

GEN'S MY PAPA TOO
TWHBEA #860523
COLOR: CHESTNUT

Westwood Farms - Locust Dale, Virginia 22948 - stephanie@westwoodfarms.net - 540-82-1300